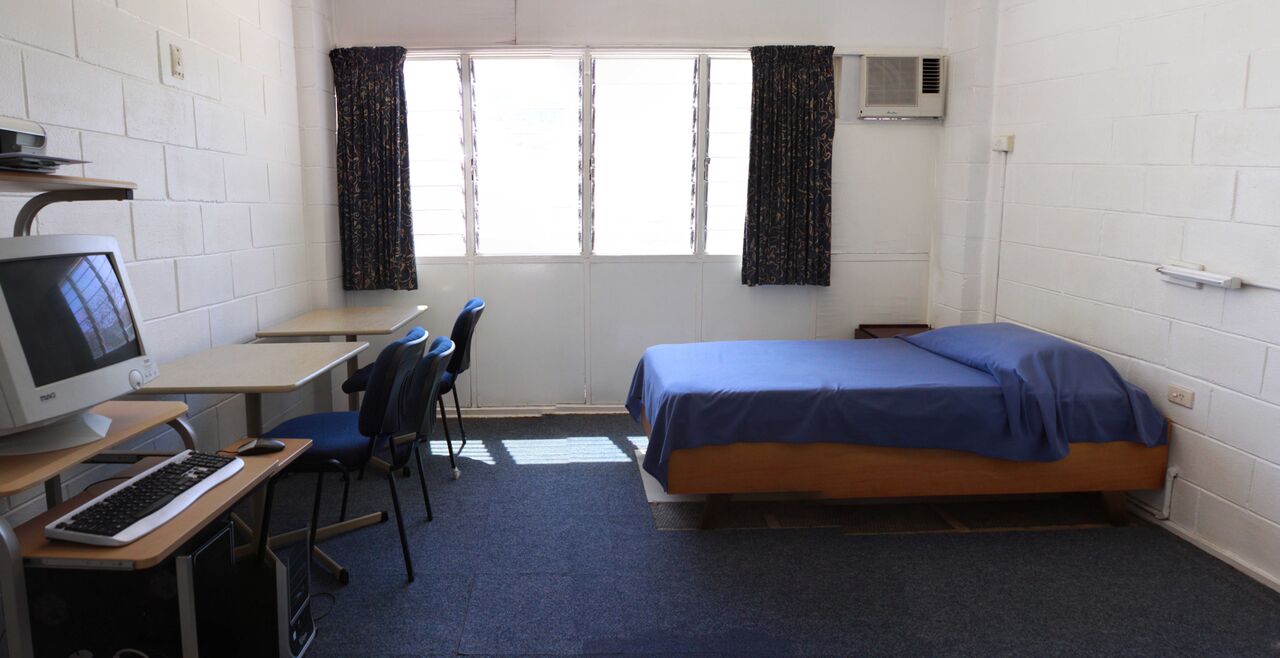 We have 16 x Twin Share student rooms with AC and computers.
Student Single Room per night

K440.00 + GST

Student Twin-Share Room - per person

K300.00 + GST

Studio Apartment at ToRobert

K5500 per month + GST
 A  Non-refundable  Deposit  of  20%  is  required  to  confirm  your  booking.
 Admin charge is 10% of catering costs
 Corporate  Members and  ACM will receive  15%  discount on all Tariff.
Email: info@enterprisecentre.com.pg or customerservice@ibbm.com.pg to BOOK  your next event.