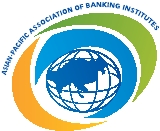 ASIAN-PACIFIC ASSOCIATION OF BANKING INSTITUTES (APABI)
EXECUTIVE MEETING AND CONFERENCE
22 to 23 September 2015, New Delhi, India
IBBM actively participated in the APABI Executive Meeting and the International
Conference organised by the Indian Institute of Bankers (IIBF), India on 22 to 23
September 2015 in New Delhi.
The APABI Executive Committee members, comprising leading banking institutes from
Asia, gathered at this event to discuss key developments, issues and challenges related
to talent management in their respective jurisdictions as well as shared views and
experiences to further strengthen and raise the standards of capacity building in the
financial industry. Speakers at the conference comprised both local and international
leading banking professionals, academia and financial consultants. They shared their
experiences and perspectives on the critical issues and challenges surrounding talent
management in the banking industry as well as best practices that can be adopted.
Further in conjunction with the APABI Conference 2015, the IIBF also held its very
prestigious annual Sir Purushotamdas Thakurdas Memorial Lecture themed "HR in
Banks". Leading banking and finance practitioners from several countries including
India, Nepal, Bhutan, Kenya, Kazakhstan, Philippines, Oman and Zambia attended the
event.
As APABI members host the meetings and conferences on a rotation basis, Nepal
was selected to host the next APABI Conference in 2016. As chair, AICB Malaysia hosted the
APABI meeting and conference in 2012 and 2013 in Kuala Lumpur, PNG. There are
17 member banking institutes in APABI to date.
WORLD CONFERENCE OF BANKING INSTITUTES
6 to 8 April 2015, Seoul, South Korea
Held biennially by different financial institutions all over the globe, the World Conference
of Banking Institutes (WCBI) functions as a platform to review the achievements
and challenges which banking and financial institutes face globally, and also their
responsibilities in effectively supporting the financial industry's performance. Since the
first conference held in Edinburgh, UK in 1975, there have been 20 WCBI Conferences
held in different parts of the world. In 2016, IBBM participated (on webinar)
in this significant conference hosted by the Nigeria Banking Institue.